For Companies
For companies selling smart devices or products, the Cybersecurity Label is a simple way to communicate responsibility and show that information security has been considered in the design of a product or service.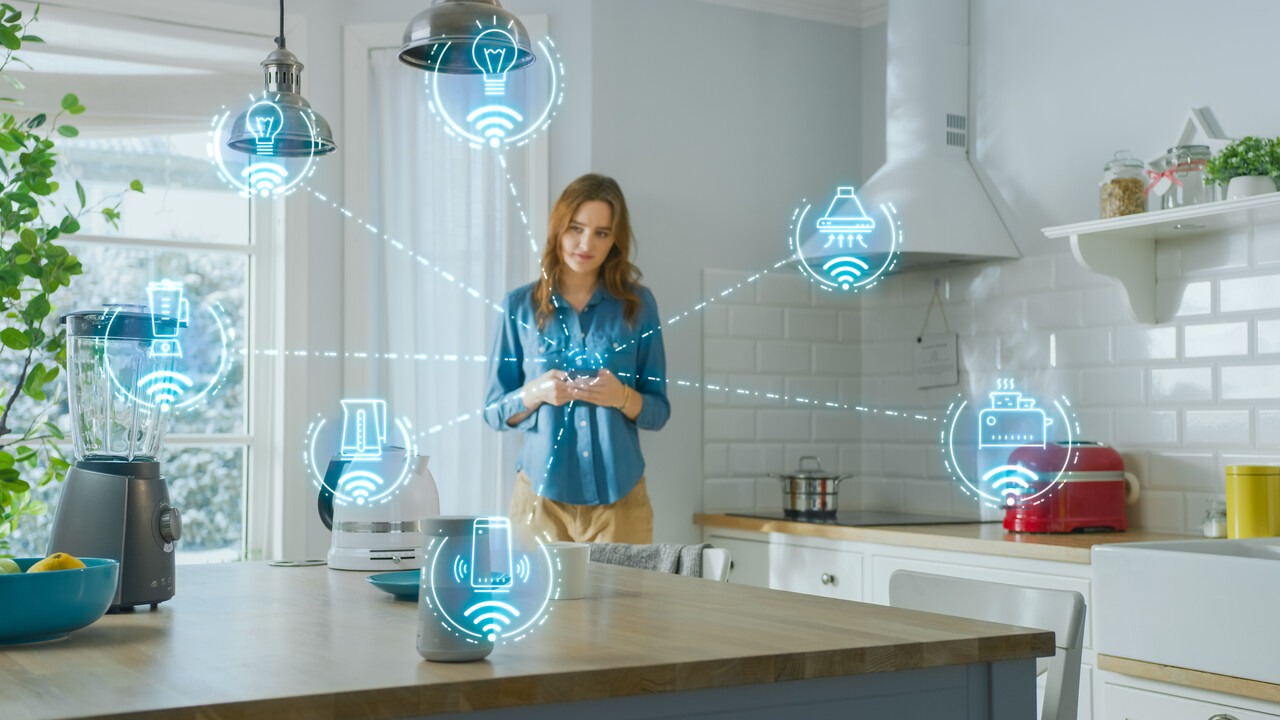 One step ahead in ensuring information security
Taking information security into account when designing a product or service may increase its value considerably – giving your company an important competitive advantage. Competition in the smart device market is intense, and winners are those who can provide consumers with the most reliable, ready-to-use package.
Our information security environment has become more challenging because of increased cybercrime. The information security of a product is an important quality aspect for consumers because poorly protected devices compromise their information security. Many companies have already improved the security of their products in many ways. The Cybersecurity Label is one way to tell your customers that your company is ready for the future. It shows that an independent party has confirmed that your product is secure – you do not need to rely merely on images to market the product.
The Cybersecurity Label allows your company to be a pioneer in information security matters and helps you prepare for the international information security requirements of the future. Harmonised requirements will be set for smart devices by European standardisation and regulation. Other international organisations are also drafting regulation to respond to changes in the information security environment.
Prepare for EU regulation
The Cybersecurity Label is strongly based on development at European level and aims for consistency with future obligations. Instead of seeing new rules and standards as a necessary evil, companies should approach them as a way to get one step ahead of others in information security matters. By preparing actively for future regulation, manufacturers can show consumers that they genuinely care about the security of their products.  
The EU Radio Equipment Directive (RED) was supplemented with mandatory information security requirements in February 2022. The Regulation supplementing the RED provides for a transition period for equipment manufacturers, but starting from 1 August 2024 wireless devices placed on the market must comply with the new requirements. The requirements concern, for example, radio equipment that are connected to the internet directly or via other equipment, such as WLAN devices and smart watches.
Read more about the conformity of radio equipment
We at the NCSC-FI at Traficom have also identified other EU law that will affect the security features of products. We actively follow the regulatory developments and make the necessary adjustments to the Cybersecurity Label requirements.
Read more about international development
Win over consumers with corporate responsibility
Corporate responsibility goes beyond environmental issues and production methods – it covers all of a company's activities. The Cybersecurity Label is a simple way to communicate responsibility and your company's ability to take into account how important it is to protect consumers' privacy and information security.
According to a consumer survey commissioned by Traficom, information security has a major impact on purchase decisions. According to the survey, approximately 80% of Finnish consumers say they examine information security features when buying a smart device, and up to 80% of consumers would be influenced by a well-known and reliable information security label.
Security brings competitive advantage and brand value
By obtaining the Cybersecurity Label for your product or service, you can meet the wishes of customers struggling with information security risks. The Cybersecurity Label is a simple, ready-to-use tool for communicating to customers that you genuinely care about their security. The label also tells customers that the security of your product or service has been assessed by an independent public authority.
According to the consumer survey commissioned by Traficom, three quarters of consumers would be willing to pay more for a product or service if they knew it was secure. Taking care of users' information security is considered valuable from both consumers' and investors' perspectives.
Finnish Cybersecurity Label recognised in Singapore
Companies may be granted both the Finnish Cybersecurity Label and the Singaporean IoT Cybersecurity Label at once, with a single application process. The Finnish Cybersecurity Label meets the criteria of level 3 in the labelling scheme used in Singapore (level 4 being the highest). For more information, please contact cybersecuritylabel@traficom.fi.
Read more about the Cybersecurity Label in Singapore (External link)
Influence information security standards
Applying for the Cybersecurity Label is voluntary. Companies applying for the label get to have direct contact with the experts at the NCSC-FI at Traficom to discuss security issues and future prospects concerning IoT devices. It is easier for pioneering companies to prepare for and influence future EU regulation and international standards. The Cybersecurity Label requirements are based on the European ETSI EN 303 645 standard, a collection of information security requirements for consumer devices connected to the internet.
"The Cybersecurity Label gives our consumers peace of mind when it comes to the security of installing our smart lighting in their homes. As the world leader in smart home lighting the information security of our smart devices is of crucial importance."
Barbara Oosterveld, Application & Product Security Manager, Signify
"Information security has always been a key part of the quality assurance for our products. We wanted to make information security visible to consumers and our partners with the help of the Cybersecurity Label."
Kimmo Ruotoistenmäki, CEO, Cozify
"The Cybersecurity Label is a welcome step towards a future in which the information security of products is just as self-evident as electrical and fire safety."
Otso Jousimaa, CIO, Ruuvi Innovations Ltd
"Information security is integral to the high quality of products or services, which is why we at the smart heating service Wattinen have wanted to be one of its pioneers from the start. The Cybersecurity Label helps us highlight the importance of information security and enables customers to make smart choices."
Mikko Lietsalmi, Director of Business Development, Wattinen, DNA Plc
"Good information security is a key success factor for our operations. The Cybersecurity Label gives us an easy way to tell the users that our service meets the requirements of the label."
Andrei Laurén, Chief Information Security Officer, Finnish Institute for Health and Welfare (THL)
"The Cybersecurity Label benefits both us and the consumers, and we wanted to join the group of pioneers. The Label helps us tell people about a complicated issue and our investment in the information security of our products in an easily approachable and understandable way."
Liisa Puranen, Managing Director, Polar Nordics